A Modern Grail Pilgrimage across the Neck of Britain exploring Sacred Sites and the Earth's Hidden Energies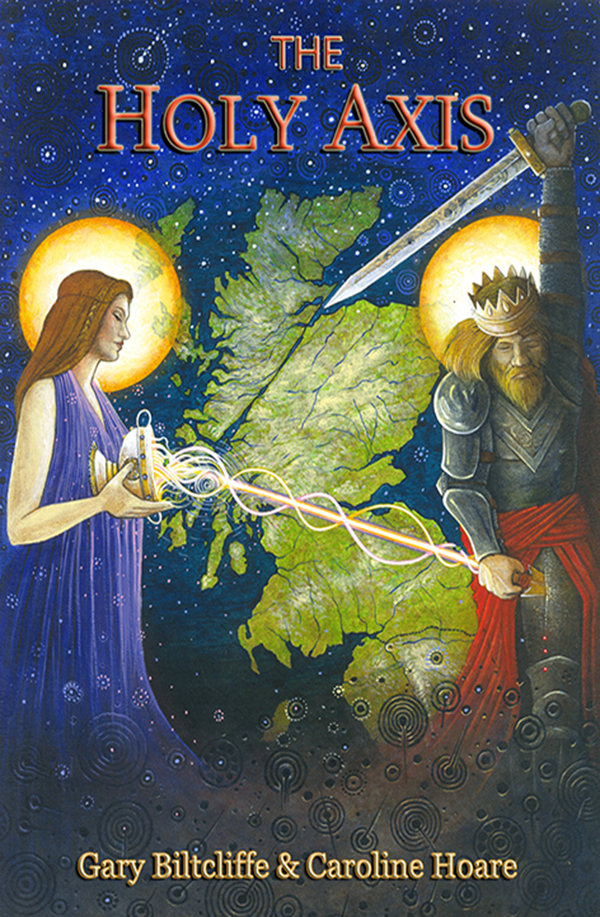 While staying on the holy island of Lindisfarne, researchers and authors of The Spine of Albion and The Power of Centre, Gary Biltcliffe and Caroline Hoare, received lucid dreams that led them to a castle on the remote coast of Northumberland, where a local dragon legend revealed a dormant ancient power waiting for release. Their discoveries led them on a quest to uncover a sacred route across the beautiful rolling landscapes of Northumberland and Scotland to the holy isle of Iona.

This fascinating spiritual pilgrimage followed a straight line or ley across the Neck of Britain, the shortest land route between the North Sea and the North Atlantic. Here the authors encountered well-known and long-forgotten prehistoric monuments and shrines once sacred to ancient Britons and Celts and renowned sites such as Rosslyn Chapel, Cairnpapple Hill and Kilmartin Glen.

The Holy Axis links certain legendary and real-life characters responsible for shaping the British nation, including spiritual warriors, Gnostic monks, famed historical writers and Celtic Saints, with cosmic deities associated with the constellations of Orion and Virgo.

The authors also discovered that the indigenous cultures who inhabited the regions along the Neck of Britain left behind a cultural legacy of the Grail encoded within their monuments and sacred sanctuaries. At a time when our planet faces many challenges, walking the ancient trails along the Holy Axis offers a unique experience for the modern pilgrim, revealing new insights into how our ancestors viewed their world and by following in their footsteps, we can help heal the wounded king and the sacred lands of Albion.


COMING SOON END AUGUST 2023

Price £22.95
plus p&p
ISBN: 978-0-9572382-2-0
Paperback 400 pages
236 col plates
31 plans and maps